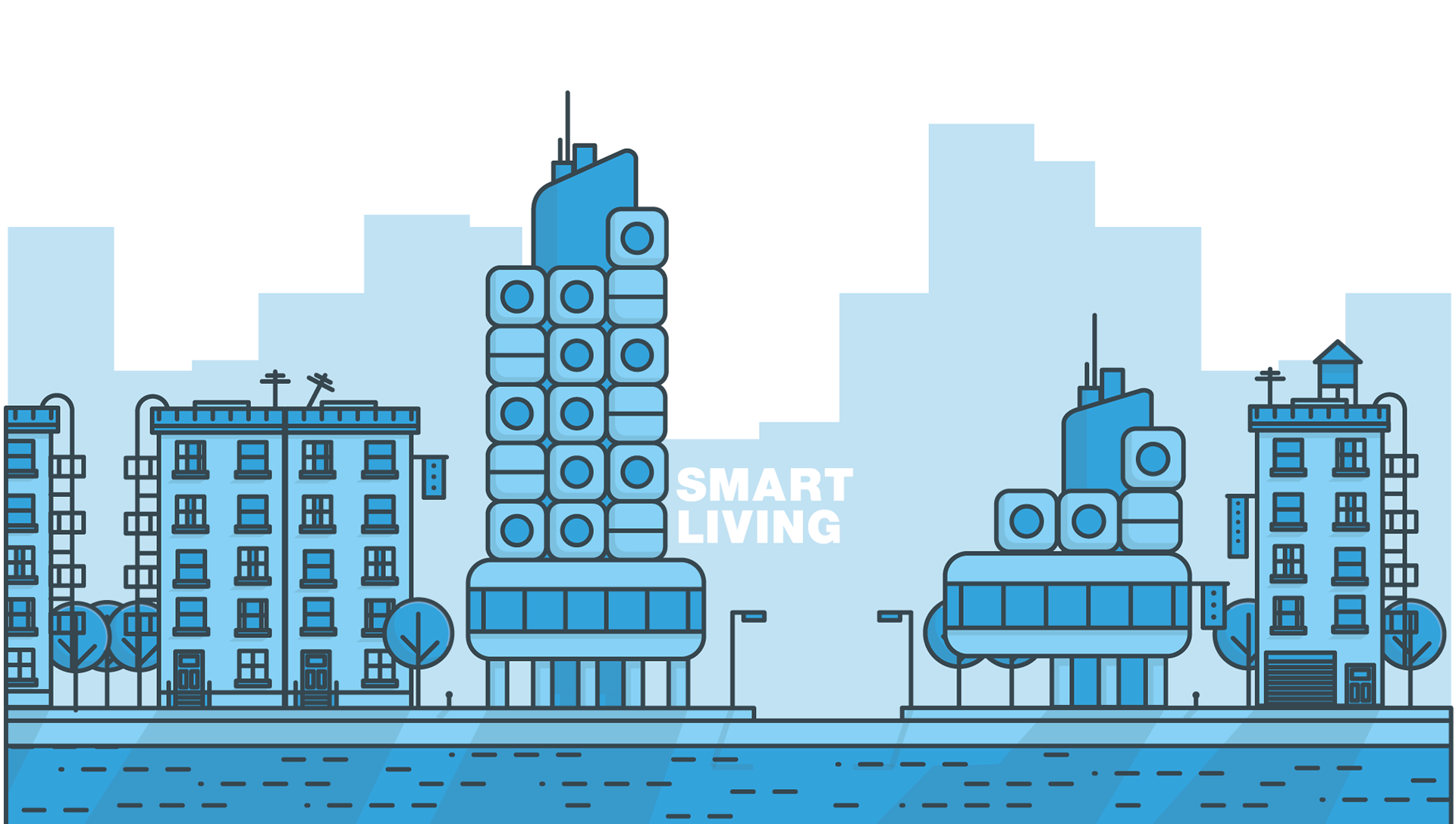 The goal of our concept was to combine minimalistic apartments with the aspects of 'smart home' and also the additional aspect of renting these flats. In our concept there is the option to buy a flat, because you may know you will work in this city but you want to go to your hometown each weekend. The owner of this apartment now has the option to rerent his flat through the integrated renting system to people who stay in this city for a short timespan. Through rerenting the apartment the owner can reduce his costs while not using it.


As a result of our research towards minimalistic appartments we created a mock up of how the apartment could look like.The view shows how a finished apartment could look like. The illustration shows the living room and bedroom with the kitchen and a bed. The bathroom is not part of this illustration so the grey hatching is a placeholder for it.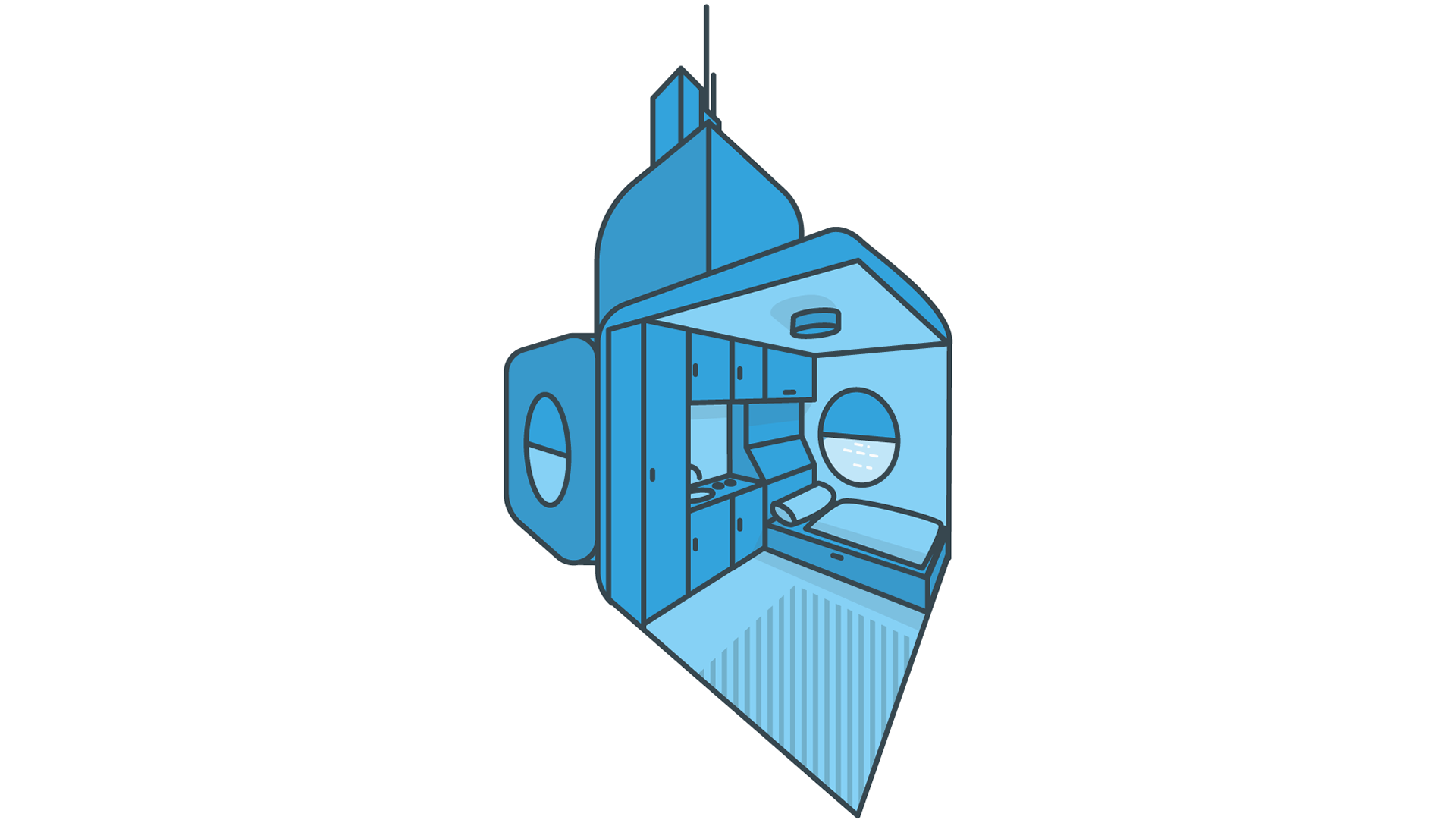 Architecturally we took the "Nakagin Capsule Tower" which was built in 1972 by the Japanese architect Kisho Kurokawa as a model.
The most intresting part of this tower was that the whole building consists of modular and minimalistic apartments.
This concept mainly results of the strong lack of living space in the east Asian cities and the simultaneously growing need for to affordable, comfortable living space.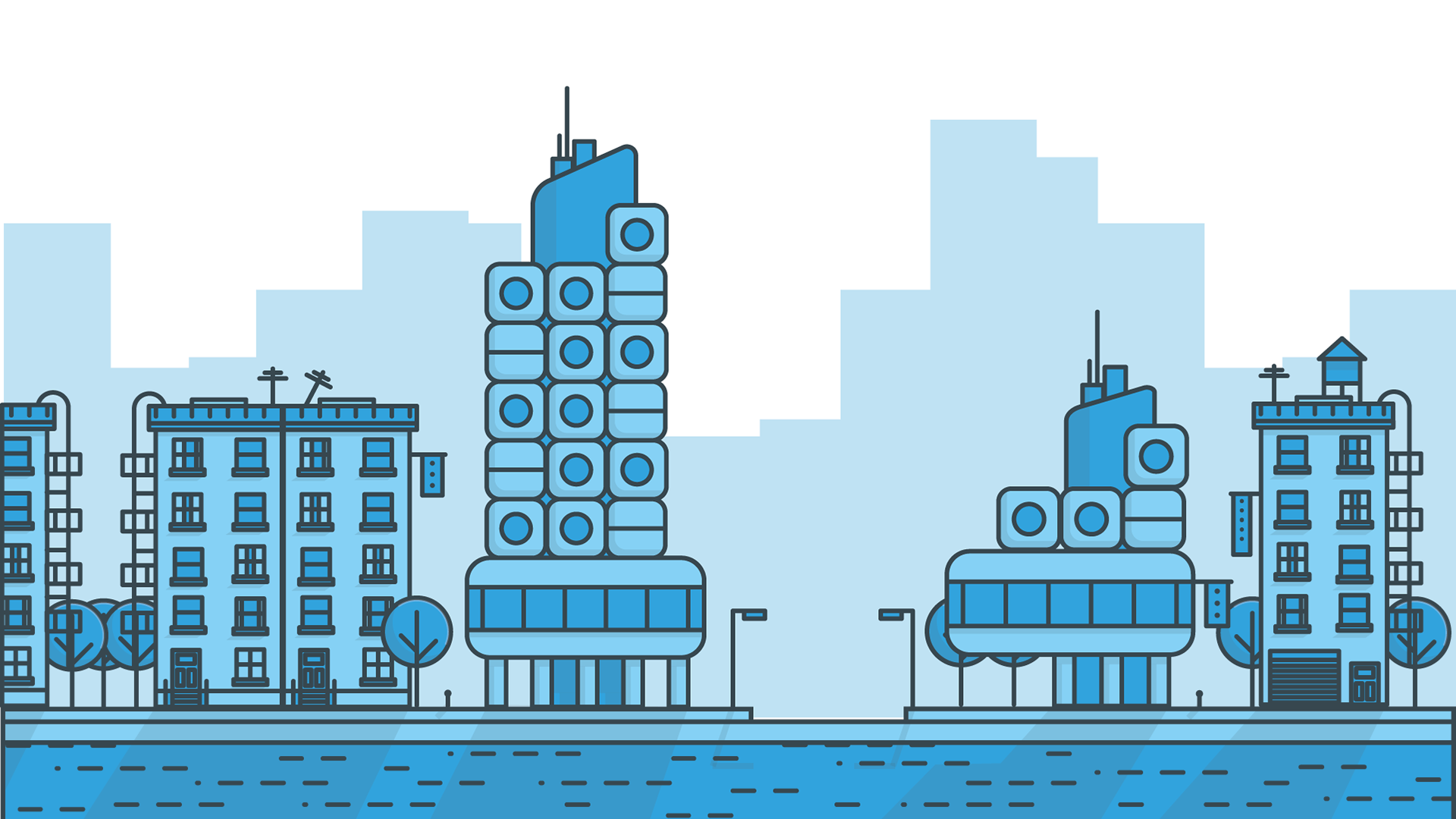 To rerent his apartment the owner is using the built in terminal. He can set which cupboards and closets will be locked and which will be open to use them as storage. After that the owner can set the up the timespan when he will be away. The next thing to set is the price per day. The owner can also choose three special places like his favourite bar or park to recommend them to the tenant.
In the final screen the owner has a short overview over all the things he set up for the rerenting process.


After searching for a apartment in the desired city the future tenant can check out all the things the owner of the apartment set like available cupboards, places nearby and of course the price.
On these points the tenant now can decide if he or she wants to rent the flat.
After renting the desired apartment the tenant gets a individual code similar to the TAN process used for online banking. With this code the door of the apartment can be unlocked.
After entering the apartment the tenant can also communicate with the owner of the apartment if there are problems or he wants to know where the best club near the apartment is.
The tenant recieves an alert trough the hometerminal of the apartment so he knows that he has to leave in around an hour.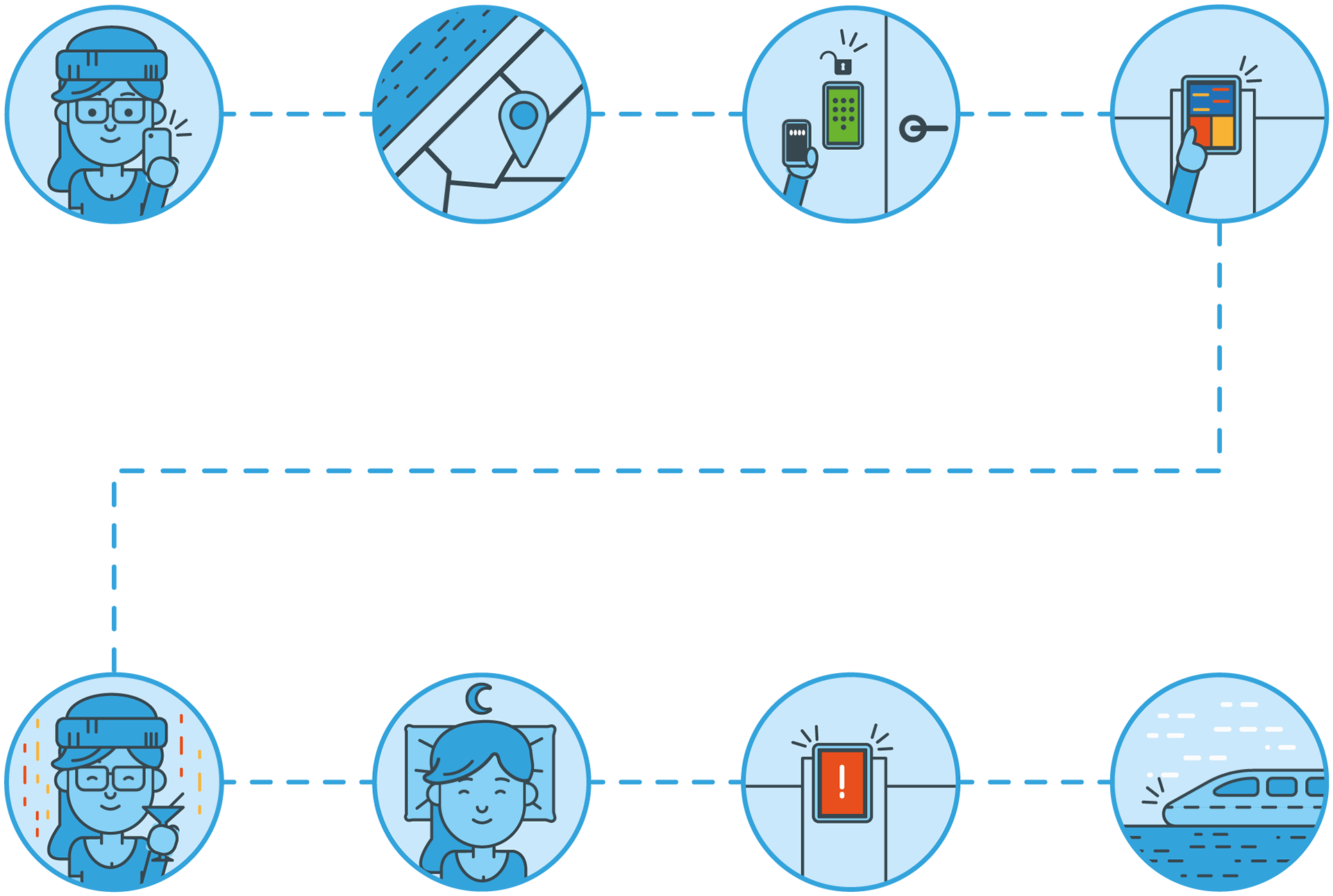 be at home everywhere you go

After returning to his apartment the owner also checks in with a TAN code. Does a quick check if everything is ok and then enjoys his apartment.


Adobe Illustrator CC

Keynote