On the first day we made some sketches of different charakters transfered to the Lego universe. After a short discussion with Mr. Clark we chose the figure of Ellen Ripley from the movie 'Alien' as our project.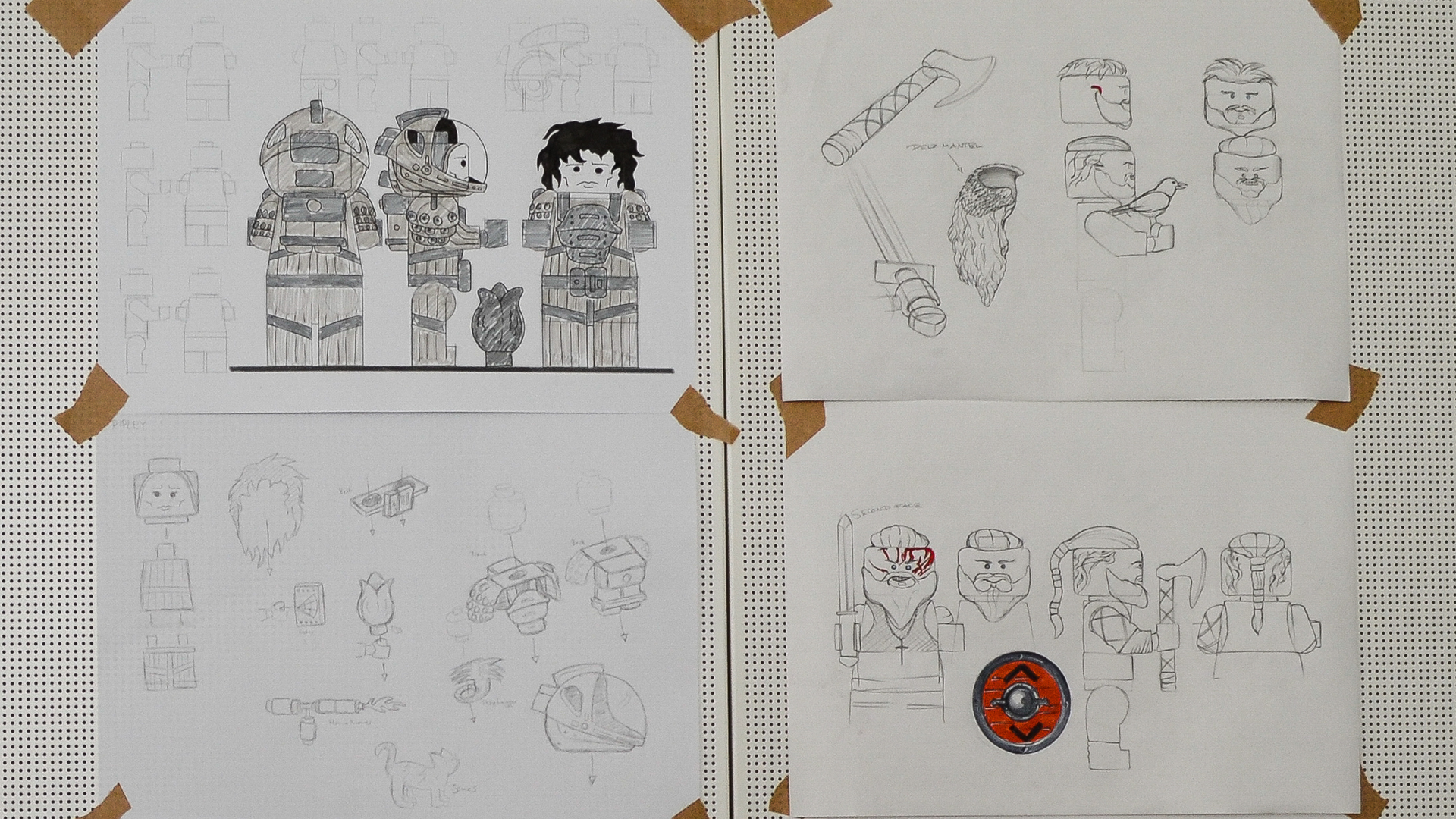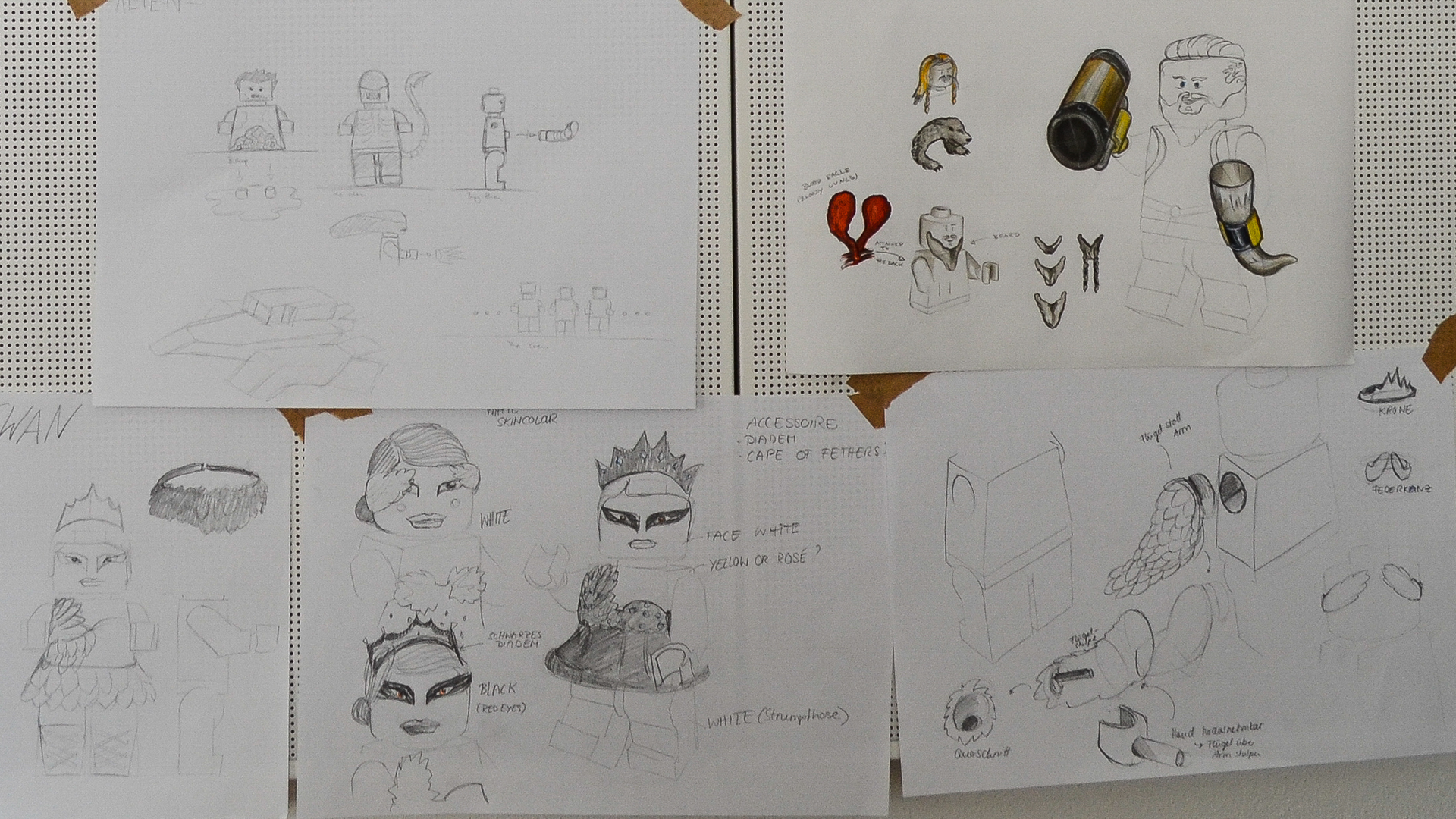 accessorys for ellen ripley

Together we discussed which accesoires we should build and we agreed that we will build Ripley in her spacesuit with a helmet the armour plates in the front and the oxygen tank in the back, an additional item for the charakter is the (in)famous chestbuster of 'Alien'.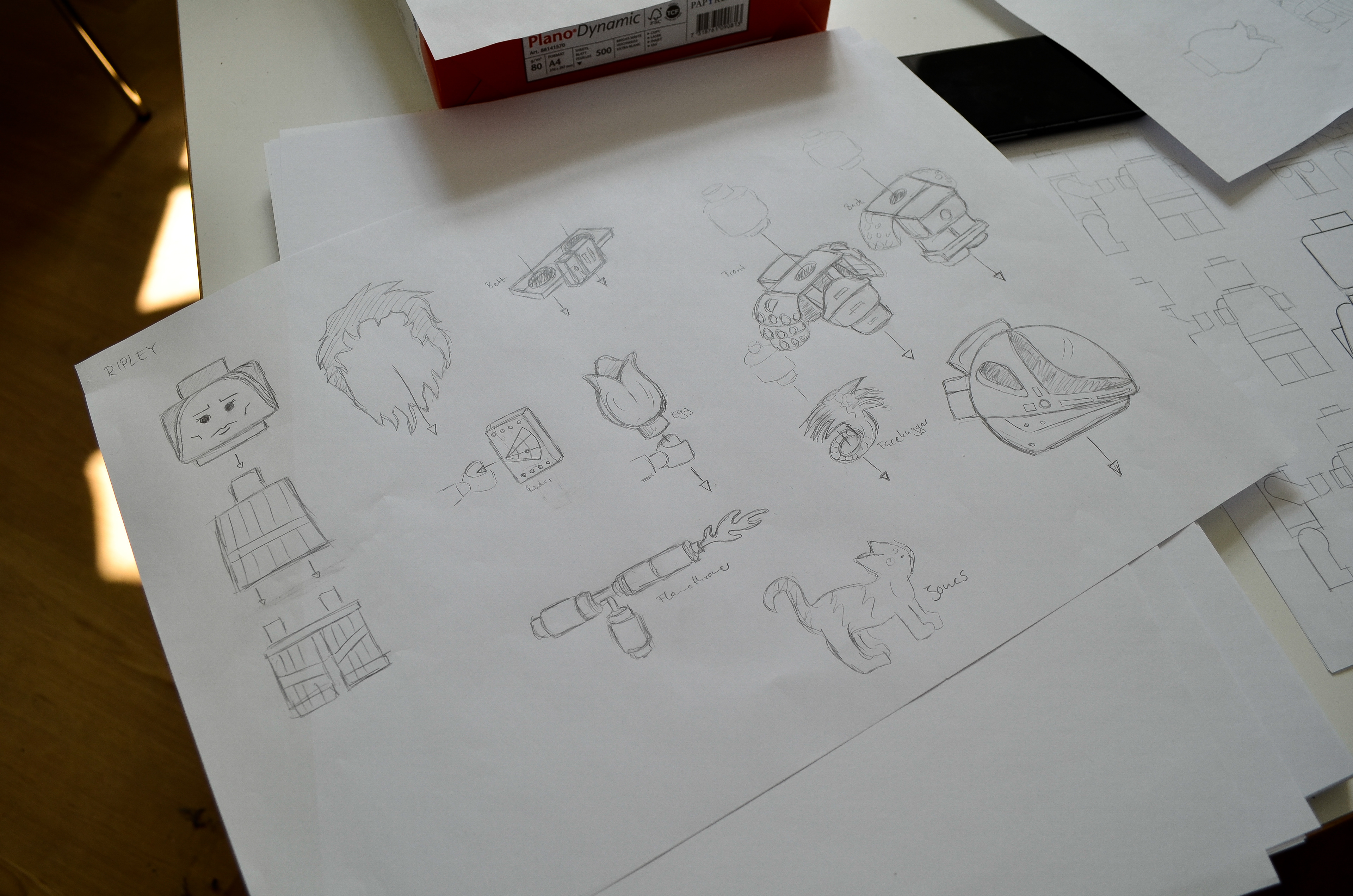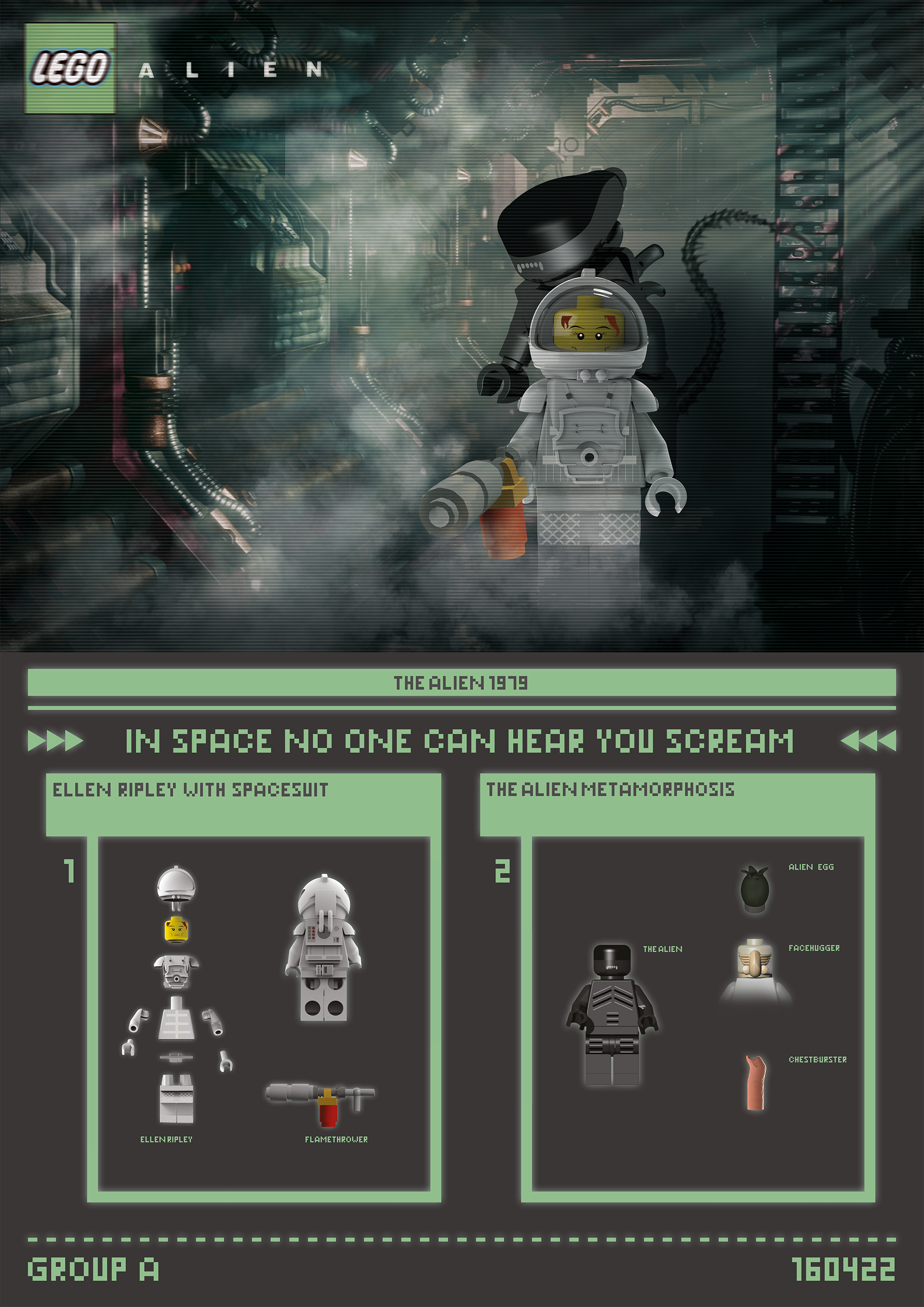 Adobe Photoshop CC

Adobe Premiere Pro CC
Cinema 4D
Solid Works